Public Technical and Career Schools/Centers
Accreditation Process - Technical and Career Schools/Centers
Accreditation Process
The accreditation process is a supportive partnership between member institutions and NEASC as they work together throughout an ongoing 10-year cycle. The process engages schools/centers in comprehensive analysis, self-assessment, and planning in response to the Standards of Accreditation. 
The process of NEASC Accreditation is multi-dimensional and continuous. The main phases of the cycle are:
Preliminary Stage
Preparation for the Visit, Self-Study
The Visit
After the Visit
Accreditation signifies that a school/center is in substantial compliance with the NEASC Committee on Technical and Career Institutions Standards of Accreditation and adheres to all policies and procedures required for membership. To achieve and maintain accreditation, the school must be engaged in a process of continuous improvement relative to the Committee's standards, which includes a comprehensive Self-Study*, an on-site review conducted by a Visiting Team of peer evaluators, and engagement in follow-up activities in response to Committee actions.
The results of the Self-Study are reviewed by a team of peer evaluators which visit the school/center in order to interview members of the staff and community, view the facilities, and observe classes in session. The on-site visit takes place upon the completion of the school's Self-Study. In this phase of the process the Committee develops a team, who are peers of the school faculty and administration, and sends the team to the school to read the Self-Study and spend three or four days visiting the school and its classrooms, interviewing faculty, parents and other stakeholders, students and administrators. The Visiting Team's purpose is to seek evidence of the conclusions the school has made about itself and, subsequently, present its observations about how well the institution aligns with the Committee's Standards. Those findings are then presented to the school in a report form, identifying priorities and highlighting both strengths, weaknesses, and a roadmap for continuing improvement.
The Visiting Team writes a thorough report documenting its observations and recommendations. The report is then reviewed and considered by NEASC when deciding whether or not to recommend an institution for initial accreditation or to reaffirm its accredited status. The report also serves as a roadmap for the school's improvement goals and planning. The granting of NEASC Accreditation is recognition that the school is achieving the goals it has set for itself and that these goals are educationally sound when measured against the Standards of Membership.
*View Self-Study Timeline:
Image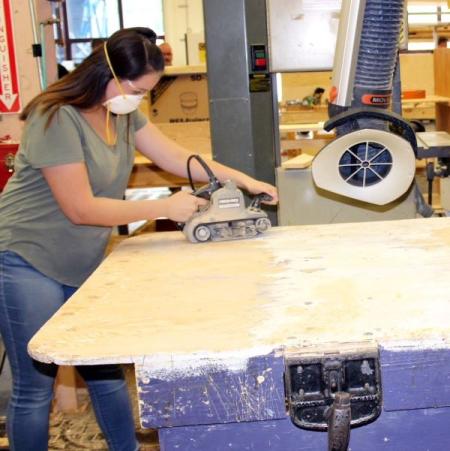 Image c/o Shawsheen Technical High School