District Accreditation - Public Schools in the US
District Accreditation
Image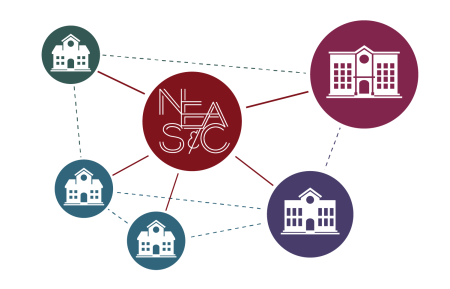 District Accreditation through the NEASC Commission on Public Schools indicates that a school district has worked to align its practices with the Standards for Accreditation. Accredited districts have completed a multi-school, community-wide self-assessment process, and have hosted a visiting team of peers who review the individual schools and the district office in terms of common goals and the Standards for Accreditation. The award of District Accreditation signifies that the schools in the district have met the Standards for Accreditation at an acceptable level and are committed to maintain those Standards. Continued Accreditation is dependent upon the schools and the district demonstrating ongoing, reflective progress to improve teaching and learning and the support of teaching and learning within their schools throughout the K-12 continuum.
The Standards
District Accreditation is possible because only one set of Standards are now used for all three levels of public schools accredited by NEASC: elementary, middle, and high schools. Previously, a school system would have used two different sets of standards and scheduled a separate review visit for each school. 
The Process
Districts pursuing accreditation will use the "Vision for Learning" framework. To accommodate the different sizes of districts and varying number of schools within them, the planning is personalized for each school district to facilitate a streamlined process. Regardless of size, the schools in a district work together on a single Self-Reflection, with a committee drawn from each school and the central office. In addition, only one collaborative conference and a combined decennial visit for all the schools in a district are required, making the district approach a much more viable option for many school systems.
We choose to enter into the accreditation process as a district because having all schools in our district strategically use common language, common practices, and common habits of learning unifies us. And it strengthens the experience for students  ̶  there's an alignment in their learning. Going through the process as a district helped all of us in the district see students' learning journey as a trajectory from kindergarten through graduation: a common path through all their years with us. 
 
- Gretchen McNulty, Superintentent of Schools, Falmouth Public Schools, Falmouth, ME 
At our school board workshop we had the opportunity to discuss our NEASC visit. First of all, the NEASC Visiting Team was wonderful and connected so well with many in our school community. Recommendations and commendations were insightful and have already helped to confirm our vision and plans going forward. Pursuing this process K-12 was definitely the right decision for our district; we look forward to receiving our report and continuing on this journey.

- Geoff Bruno, Former Superintendent of Schools, Falmouth Public Schools
Image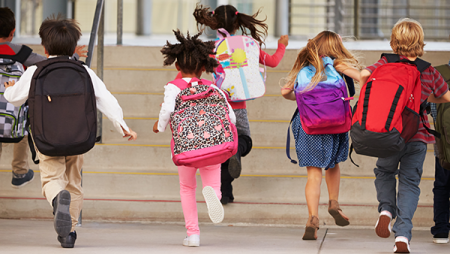 Benefits to the District
encourages a K-12 approach to goals through a strategic plan and the Vision of a Graduate.
 
promotes cohesiveness across the district
 
supports vertical articulation of curriculum for grades K-12 and targeted professional development
 
supports district initiatives and priorities
 
provides an understanding of and commitment to equity across schools and the district
 
reduces the time and the cost of accreditation