Partnerships and Affiliations
Partnerships
The organizations listed here have a working relationship with NEASC or are accrediting agencies in their own right. They are all important organizations which we are pleased to be associated with as we work together toward the betterment of education.
Image

The International Baccalaureate (IB) and NEASC have partnered to design the Collaborative Learning Protocol (CLP), providing qualified schools a consolidated and streamlined IB programme evaluation and NEASC accreditation experience and reporting process. The CLP leverages the alignment in approach between the two organizations and benefits schools by reducing the burden and duplication of effort. Schools using the CLP receive ongoing support from both the IB and NEASC, host one collaborative visiting team and receive one report after the Peer Evaluation team Visit.
Image
Schools interested in membership with the Council of British International Schools (COBIS) can meet their Quality Assurance requirement by submitting their NEASC Accreditation credentials. Likewise, if a school is already a member of COBIS and not yet accredited by NEASC, the process of joining the NEASC family of schools has been simplified to avoid unnecessary duplication and paperwork. [Learn more]
Image
NEASC conducts joint accreditation visits with the Council of International Schools (CIS), an international educational community dedicated to high standards in education and continually improving student learning outcomes.
Image
NEASC and The Educational Collaborative for International Schools (ECIS) partnered in 2015 to co-develop a professional learning curriculum for international schools seeking or maintaining NEASC Accreditation.
Image
As the only international accreditor to work with the more than 30 American curriculum schools in Dubai, NEASC continues our strong partnership with the Knowledge and Human Development Authority (KHDA).
Affiliations
NEASC serves schools in New England and around the world through accreditation, professional development, and support; thus we are heavily involved in the international community. Listed below are regional associations, membership communities for educators, and other leading organizations with whom NEASC works for the betterment of education throughout the world.
Image
In 2015 NEASC helped to develop and adopted a set of comprehensive child protection standards that NEASC Accredited and Candidate schools must meet. The standards and expectations were developed by the International Task Force on Child Protection (ITFCP) and are based on extensive research conducted in cooperation with the International Center for Missing and Exploited Children (ICMEC).  
Resources developed by task force members in order to assist adults who work with children and teens are available on the ICMEC Education Portal. We at NEASC fully support this important work and encourage you to visit the Education Portal for guidance in training staff and volunteers in your educational communities on topics such as awareness and prevention, responding and reporting, creating support networks, and curriculum resources. 
Image
Image
Image
Image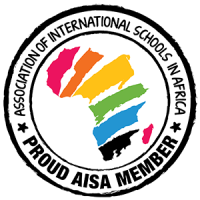 Image
Image
Image

Image
Image
Image
Image
Image
Image