We are so thankful to all of the attendees and speakers who made our first virtual conference such a success!
#NEASC2020 - December 1-3
To show our appreciation to teachers and administrators who have gone above and beyond to support their students and educational programs during the pandemic, we decided to offer registration for the 2020 conference free of charge... and we couldn't be happier with the response. The turnout was a true global community, something we could not have achieved with a face-to-face event. The diversity of backgrounds and experiences gave the online event a richness and depth that benefitted all who attended.
We look forward to connecting with our ever expanding virtual global NEASC community.
Be well and stay safe!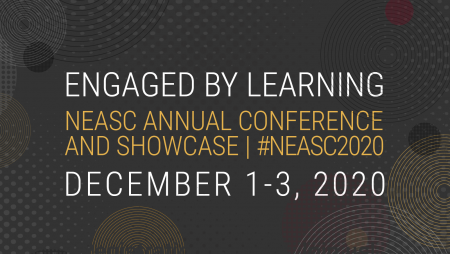 2020 session recordings (YouTube Playlist)