Engaged by Learning
#NEASC2020 — a virtual event
First week of December, 2020
Though no one can predict what our situation will be next fall, we have decided to move forward with the NEASC Annual Conference and Showcase scheduled to take place during the first week of December. 2020 marks the 135th anniversary of this event, and we are excited to re-envision this long-standing tradition in a virtual platform. We will share more details as plans unfold, but we are galvinized by this opportunity to ourselves take a deeper dive into this year's theme, Engaged by Learning, as we look at opportunities to create an engaging online experience for all who attend.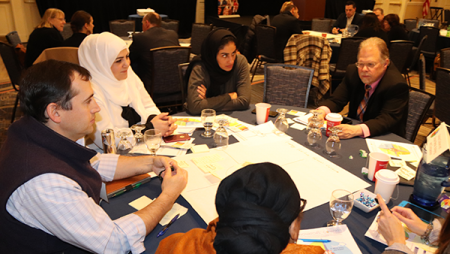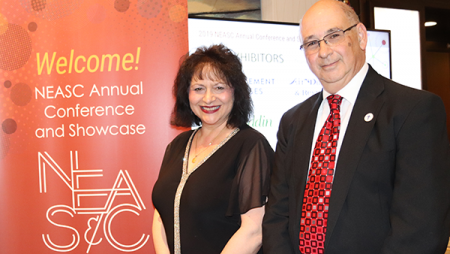 Annual Conference Information
We are pleased to announce the following speakers will be joining us for the 2020 Conference:
Christopher Emdin
Listed on the ROOT100 list of most influential African Americans in the fields of business, science, politics, technology, social justice, sports and entertainment, Emdin is founder of the #HipHopEd movement. He holds the positions of Associate Professor of Science Education and Director of Science Education in the Department of Mathematics, Science and Technology at Teachers College, Columbia University; Associate Director of the Institute For Urban and Minority Education, Columbia University; and the Minorities in Energy Ambassador for the Department of Energy.
Katie Novak
An internationally recognized education consultant and expert in the implementation of Universal Design for Learning (UDL), Novak is currently the Assistant Superintendent of the Groton-Dunstable Regional School District in Massachusetts.
Tony Wagner
A globally recognized expert in education, Wagner is currently a Senior Research Fellow at the Learning Policy Institute. Prior positions at Harvard University, where he worked for 20 years, include four years as an Expert in Residence at the Harvard Innovation Lab and the founder and co-director, for more than a decade, of the Change Leadership Group at the Harvard Graduate School of Education.