Our webinars will be back in the fall!
Thank you for your participation!
We are grateful to the panelists and attendees who contributed to another successful series of webinars this season. We'll be back again in the fall with new topics and guests. In the meantime, please browse the archives below to watch recordings of any sessions you missed – and we'll see you in September! Thank you again!
We created the "NEASC Forum" and our ongoing webinar series as a space to connect educators around the world through peer discourse and discussion of current, relevant topics.
Thank you for joining the webinars, contributing your questions, and sharing your thoughts with us. We are tracking questions and topic suggestions from attendees and will continue to develop future sessions based on your interests.
These NEASC webinars have truly been a support for me... seeing and hearing about what has worked in other schools has allowed me to implement some more effective practices — and seeing that we were all struggling with the same issues gave me a better peace of mind and helped me to avoid holding myself to unrealistic expectations which significantly has reduced my stress level!!!
- Jennifer, USA
...the NEASC Global Forum was a tremendous opportunity to talk about how, as a learning community, we are striving to ensure that every individual belongs, is valued, and has a stake in the life and purpose of the school... the most valuable part of this experience was hearing directly from the student panelists... putting student perspectives at the heart of DEI conversations makes clear the why, how, and what that's required of our collective efforts to promote belonging.
- St. Luke's School News | Click to read article | View webinar recording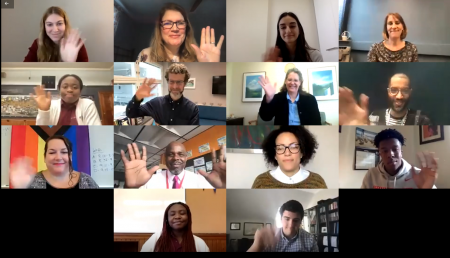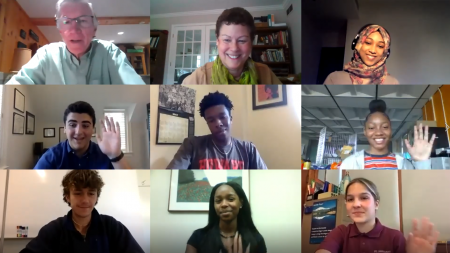 #NEASCforum webinars are recorded and made available for viewing on-demand after the original broadcast. Please browse the archives of past sessions here or view all available videos on the #NEASCforum YouTube playlist
Click a topic below to access recordings and related resources.
We at NEASC believe that learning can happen anywhere and anytime and encourage you to embrace current circumstances as a chance to pilot some creative new learning opportunities — for both students and staff. We hope this webinar series will be a source of inspiration as you forge ahead, and we look forward to the ongoing conversations.
Warm regards,
Cameron C. Staples, President/CEO, NEASC
We are sharing resources associated with NEASC Forum webinars or provided by our panelists and attendees for your reference and convenience only. NEASC does not control the referenced materials and is not responsible for their content, nor does NEASC's inclusion of links to such materials imply any endorsement of the material or any association with their creators or operators. Please see the NEASC Website Terms and Conditions for more details.