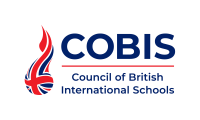 NEASC/COBIS partnership announced!
NEASC Accredited schools interested in joining The Council of British International Schools (COBIS) have a new pathway. As of February 2022, they can meet the COBIS Quality Assurance requirement by submitting their NEASC Accreditation credentials. In other words, a NEASC Accredited school interested in joining COBIS may be eligible to join the COBIS family of schools without doing any further accreditation work beyond NEASC. Likewise, if a school is already a member of COBIS and not yet accredited by NEASC, the process of joining the NEASC family of schools is simpler, and aims to avoid unnecessary duplication and paperwork. 
COBIS and NEASC are pleased to develop this mutual recognition of each other's accreditation schemes as a route to membership for the benefit of the wider international school community. This exciting new partnership will enable qualifying 'British' schools accredited by NEASC who successfully complete the COBIS membership application process access to a variety of COBIS benefits including:
recognition of quality from the premier membership association for British international schools
access to a global network for peer advice and support
support with attracting British qualified and internationally focused staff
safeguarding services for safer recruitment
residential and online events for students to engage with peers across the globe
representation and support through lobbying with the British and international governments
full calendar of professional development opportunities for teaching and non-teaching staff
"Through this new partnership with COBIS, NEASC is pleased to highlight our shared values and commitment to high-quality international education around the world. We are excited to create unique opportunities for members of both organizations to engage with a broader array of school improvement resources, cultivate global peer connections, and access a robust foundation of support for student well-being."
Cameron C. Staples, President/CEO, NEASC
"By recognising this new membership route, we reaffirm our mission to support high-quality British International schools around the world by providing further access and choice. NEASC share our deep commitment to school improvement through high standards of quality assurance, and consequently to helping schools and communities thrive." Colin Bell, CEO, COBIS.
"COBIS is delighted to welcome NEASC as a global partner and to recognise the quality of its accreditation system as a route to COBIS membership. Our two organisations share a fundamental emphasis on high quality learning, well-being and the safeguarding of children worldwide. This positive step forward will enrich our membership and broaden our horizons through the sharing of new ideas and different perspectives." Jennifer Bray, COBIS Board Member and Lead Improvement Partner
For more information about COBIS membership:
About COBIS
The Council of British International Schools (COBIS) is a membership association that represents more than 400 schools and organisations, globally. High-quality COBIS schools, which educate over 165,000 students and employ more than 16,000 teachers, can be found in more than 75 countries across Europe, Asia, Africa, the Middle East and the Americas. COBIS...
represents members and their interests, lobbying on their behalf with Government, education authorities and educational associations
provides quality assurance of the highest standard with Patron's Accreditation and Compliance
provides opportunities for career advancement through professional learning and CPD courses
facilitates valuable networking opportunities, both online and face-to-face, for members based all around the world
hosts engaging, educational, and inspiring interschool competitions and events for students of all ages
provides valuable resources to promote and maintain excellent child protection and safer recruitment standards at member schools by processing Prohibition Order checks, providing safeguarding policies and templates, and via partnership with ACRO on the International Certificate for Child Protection