LEADING CHANGE
133rd Annual Meeting and Conference - presented by NEASC and NECHE
Boston Marriott Copley Place
110 Huntington Avenue, Boston, MA 02116
The 133rd Annual Meeting and Conference will bring together some of the most prominent visionaries and thought leaders in education for a three-day conference on Leading Change. Join us in Boston from December 12-14 to participate in dynamic workshops, hear outstanding keynote addresses, and exchange ideas and resources with colleagues. A broad array of presentations for both Higher Education and K-12 learning communities will challenge you to develop new strategies for institutional improvement and transformation.

Overview   |   Schedule   |   Speakers   |   Fees   |   Location/Accommodations   |   FAQs   |   Registration

Featured Speakers

Judy Woodruff

Anchor and Managing Editor, PBS NewsHour
Ta-Nehisi Coates

Distinguished Writer in Residence, NYU, Carter Journalism Institute
Judith Eaton

President, Council for Higher Education Accreditation (CHEA)
Tara Westover

Author of #1 New York Times Best Seller "Educated: A Memoir"

Questions?
View the conference FAQs. You may also contact Kathy Willis at kwillis@neasc.org with any other conference-related questions.
We look forward to seeing you at this important event.
View exhibitor/sponsorship opportunities
 Learn about the conference app: CrowdCompass AttendeeHub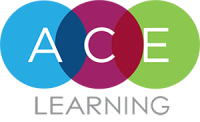 Visitor Training Workshop
In tandem with the Annual Meeting and Conference, the NEASC Commission on International Education (CIE) will be hosting an ACE Learning visitor training workshop on Wednesday, December 12th from 9:00 AM to 4:00 PM at the Boston Marriott Copley Place Hotel (Suffolk and Wellesley Rooms, 3rd Floor).

Please note that registration for the Annual Conference is not required in order to sign up for the workshop; registration is separate.

For more information and to register, go to https://neasc.regfox.com/boston-12-12-18